Newfoundland and Labrador are the easternmost part of not just Canada but the whole of North America. This province of Canada faces the Atlantic Ocean and comprises of an island which is Newfoundland and a continental part which is Labrador and are separated by a narrow Strait of Belle Isle. The magnificent ragged coastline of Newfoundland and Labrador consists of several fishing villages since fishing was once a primary industry in this area. This place has a varied landscape consisting of fjords and cliffs towards the coasts along with beautiful forests, moorlands and lakes and as you move inland. The friendly people of Newfoundland and Labrador along with its charming historic towns, lively scenery and sea life make it a great place for newlyweds.  Here are some of the honeymoon destinations in Newfoundland and Labrador that you should definitely check out.
Gros Morne National Park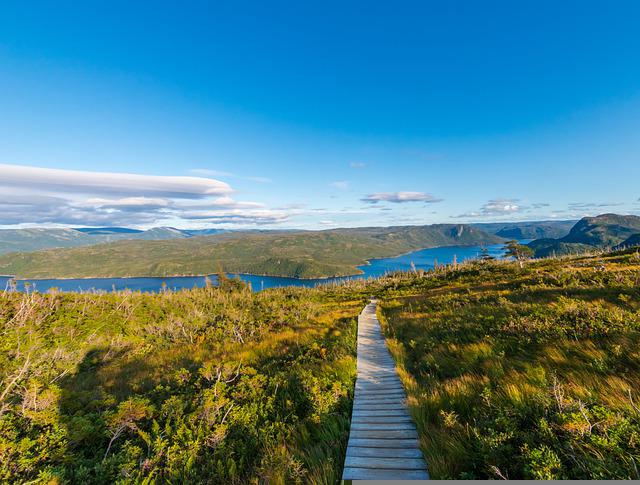 One of the most geographically unique places on the eastern coast of Canada is the Gros Morne National Park. This place is a natural wonder in itself and consists of tall cliffs interrupted by beautiful river valleys with marked and unmarked trails for hiking making it one of the most romantic places for couples in Newfoundland and Labrador. You can choose to camp here or book a hotel for stay. The breathtaking fjords surrounded by mountains covered by dense forests are truly a sight to behold. You, along with your partner can engage in some fishing, boating, and hiking, rock climbing and sight-seeing. A UNESCO world heritage site, the Gros Morne National Park houses the Long Range Mountains which are some of the oldest mountains on earth giving you a glimpse of its breathtaking geography. You can also witness the ancient fossils of creatures of the sea at Greenpoint.
Fogo Island
One of the largest islands along the coast of eastern Canada, Fogo Island is like the dream honeymoon destination in Newfoundland and Labrador. Known for its beautiful art and architecture, Fogo Islands stands out from the rest of the places in Newfoundland and Labrador which are famous for an adventurous vacation. Fogo Island is the place for newlywed couples who are looking for privacy and quiet place to spend their honeymoon. It has a local fishing village and boasts of a rocky coastline highlighted by the luxurious hotel Fogo Island Inn. This hotel is complete with hot water tubs on the roof overlooking the sea where you can spend some romantic time with your better half while watching the sun set over the horizon. Additionally you can take a tour of the island and mingle with the local people to learn about their culture and tradition. You can also feast on some of the mouthwatering local delicacies that the place has to offer and explore the art studios in the village.
Twillingate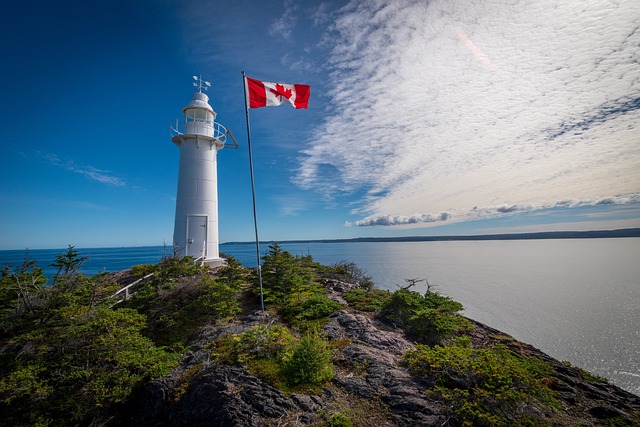 Along the Kittiwake coast of Newfoundland is the fishing village of Twillingate. This quaint fishing village makes for an excellent honeymoon destinations in Newfoundland and Labrador. The Long Point Lighthouse built in 1889 is situated here and makes for a great place to do whale watching from. You can choose to stay in the village or the nearby Fogo Island from where you can come and spend a day here. You can explore the Twillingate Museum and Crafts Shop to see the local handwork, art and crafts. You can also enjoy the fresh seafood cuisines served at the local restaurants in Twillingate. Twillingate is the perfect place for adventure sports too. It has beautiful beaches for a great afternoon picnic along with whale watching and iceberg cruises. It also offers scenic hiking trails which are ideal for romantic walks with your partner. If you happen to visit the place in July then you can get to be a part of the Fish Fun and Folk festival and witness the music, bonfire, fireworks along with other festivities.
Bonavista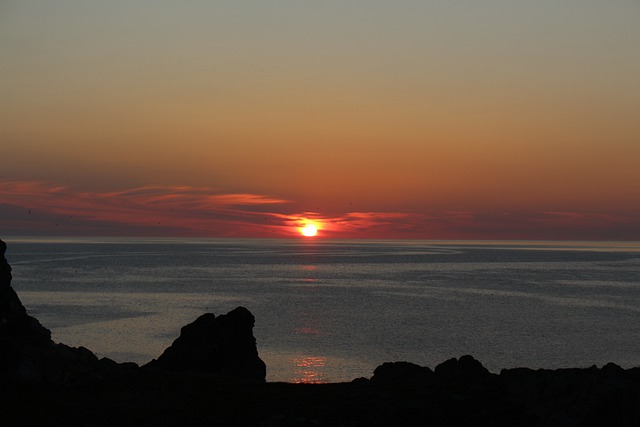 One of the most colorful and vibrant fishing towns of Newfoundland and Labrador is Bonavista. The most picturesque coastal towns of Newfoundland, Bonavista consists of colorful houses dotted along the rocky coast having pebbled beaches with lighthouses. Apart from its natural beauty Bonavista is famous as the landing ground for Italian explorer Cabot who first discovered North America in 1487. This landing spot today is marked by a statue of Cabot at Cape Bonavista from where you can also spot whales, puffins and floating icebergs. The quaint town has a few museums which give you a glimpse of their rich history. The many hiking trails will take you amidst the nature and wildlife at its best. You can also visit the Dungeon Provincial Park situated just outside the town of Bonavista to witness the wonders of nature. It is a perfect destination for a quiet and laidback honeymoon with your loved one against a backdrop of natural beauty.