When it comes to beating the heat, Ontario has much to offer. There are many places here and around that will give you relief from the scorching heat. So, we have compiled a list of a few places of Ontario to Visit during Summers.
1. Bruce Peninsula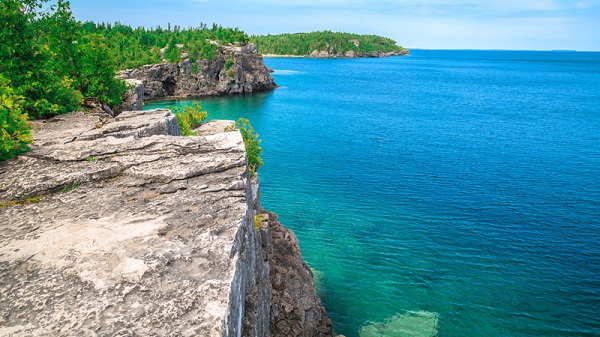 The Bruce Peninsula is located 4 hours north to Toronto. With its crystal clear water and pristine beach, it has it all. It is perfect for swimming and you can't miss exploring their Grotta. You can lie down and relax at the white sandy beaches and work on your tan.
2. Bayfield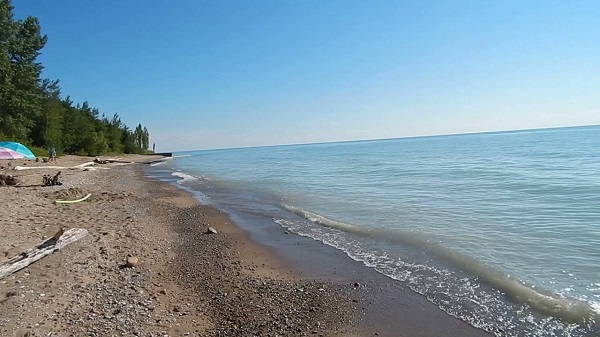 Bayfield is a quaint town with a population of less than 2000. You can reach here in just under 3 hours from Toronto. If you are looking for a quiet getaway, this is one of the best places to visit in summers in Ontario. Here, you can enjoy six naturally maintained and beautiful beaches along with art galleries, some charming shops, and small-town vibes.
3. 1000 Islands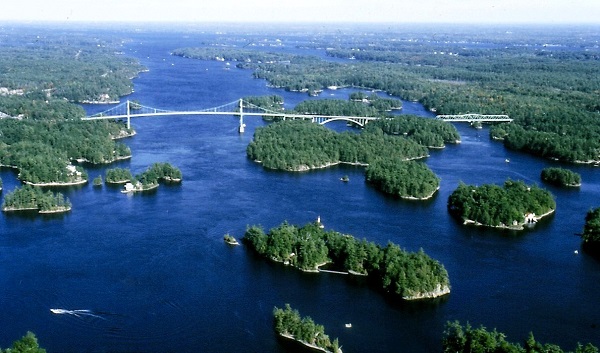 1000 islands consist of approximately 1,800 visually stunning set of islands in the St. Lawrence River. However, you must carry your passport here since the river borders both the US and Canada. It is just in case you feel like exploring the American side of the river. If you enjoy beautiful islands then you should plan to visit 1000 islands.
4. Bay of Quinte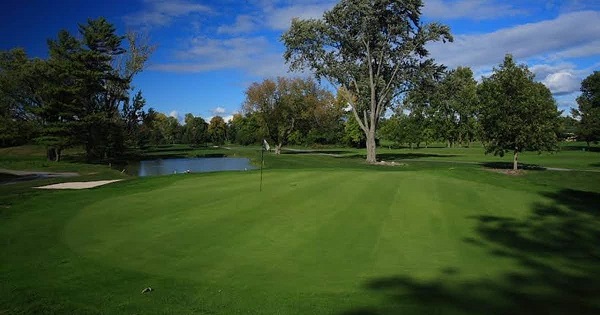 Bay of Quinte is a z-shaped bay located just 2-hours from Toronto. It is situated in the shores of Lake Ontario offering a lot of activities to enjoy and some time to relax. It has a bustling small-town vibe with options of boating, fishing, golfing, wine and beer tours, etc.
5. Niagara Falls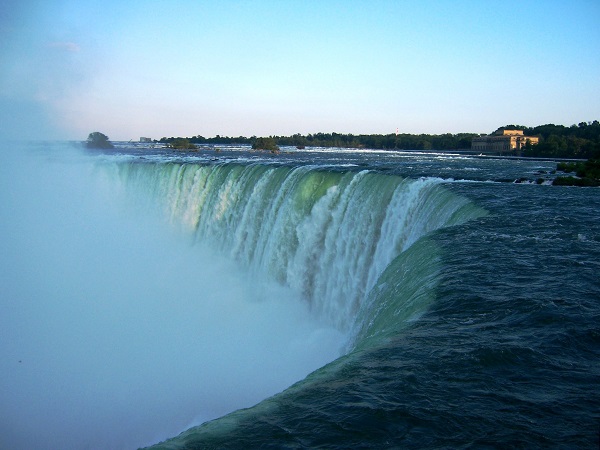 Niagara Falls is one of the most preferred Ontario summer travel places, a classic favourite. Even if you have been here a hundred times before, you will still be amazed at its beauty. You can spend some time in casinos, or interest yourself in fun attractions, or even go for wine tours. You can also take boat tours on the mighty Niagara.
6. Prince Edward County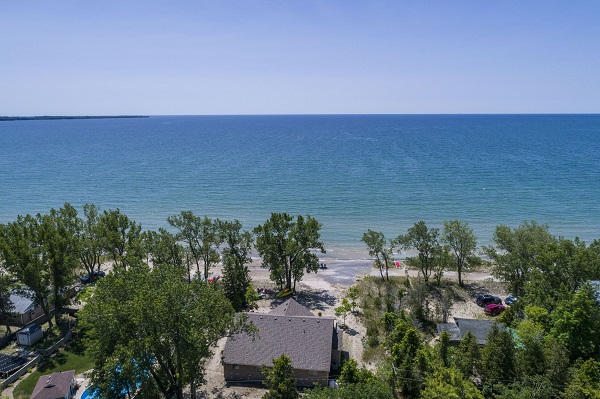 Prince Edward County is a stunning island on the north shore of Lake Ontario, just over 2 hours from Toronto. The island comes with unmatched vibes of rich history and a lot of things to see and do. You can take a dip to cool off the heat, go to Sandbanks to work on your tan, or stay indoors in their unique restaurants with live bands.
7. Cyprus Lake Grotto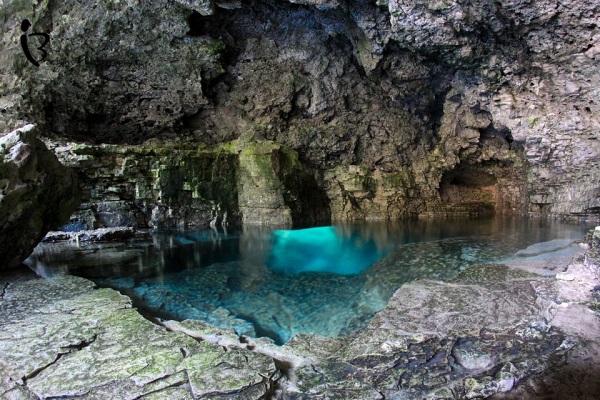 Ever been swimming or snorkelling inside a cave? No? Add Cyprus Lake Grotto to your list of summer travel destinations in Ontario Canada. It is a massive natural cave that was carved by the relentless waves from Georgian bay over the thousand years. You will have to go for a 30-minute hike to the grotto trail and will have to climb down about 12 meters over a rocky open cliff. The feeling that you have landed on another planet with crystal-clear water is worth all the effort.
8. Flowerpot Island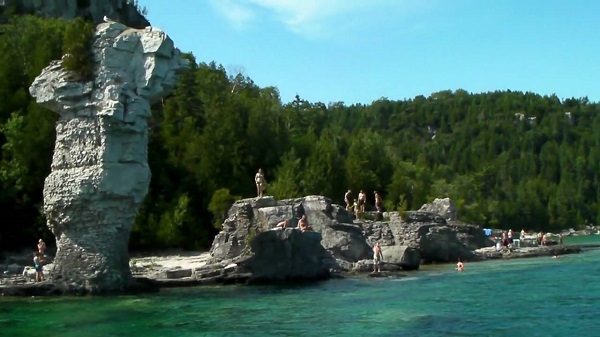 Flowerpot Island is one of the most unique attractions of Ontario and hence is a must in our list of Ontario summer travel places. It is named for sea stacks, the two towering rock formations resembling giant flowerpots. They stand a little over 18 meters and their rugged formation makes them look like they could be remains of some long-since-washed-away castle from medieval time. You can only go there by boat and enjoy its hiking trails and campsites.
9. Decew Falls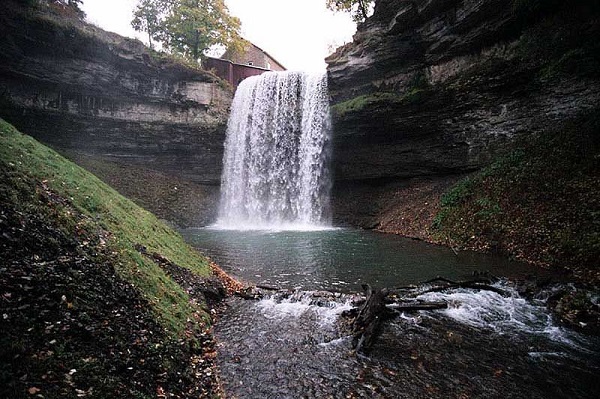 The fall cascades 22 meters and that too in the veil of water. You can actually walk behind it if you can manage the steep climb into the narrow valley between hills or mountains. It is another thing to get down and an entirely different thing to get up. There have been stories of people actually needing some help in getting out. In fact, one among them was a little drunk. So, don't drink and descend waterfalls.
10. Webster's Falls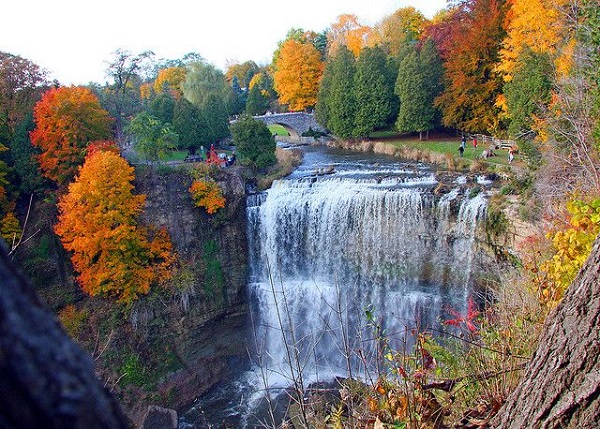 Among more than 100 waterfalls in Hamilton, the city of waterfalls, Webster's Falls is one of the most beautiful. Some parts of Descent, the 2005 sci-fi movie,  starring Luke Perry was shot here. Never heard of it? No? Okay. This fall is tiered and falls 22 meters, making it one of the largest waterfalls in the area.
Places in Ontario and around it are full of destinations where you can beat the summer heat. There are terrains, lakes, mountains, islands, waterfalls, and whatnot. You can't ever have enough time on your hand to enjoy them all, well, unless, you have all the time in the world. Till them, keep picking up the places you want to visit and keep making as many trips to Ontario as you can. You will never have a dull time.