Couples need one on one time with each other to keep the spark alive. And what is better than a vacation to some of the most romantic places of the world, with your partner. The world is full of places that elicit romance and intimacy, so if you need it in your life or simply want to enjoy the place loving each other, then why not travel. If you are interested in travelling with your partner, then here is a list of 10 most romantic places of the world.
Tuscany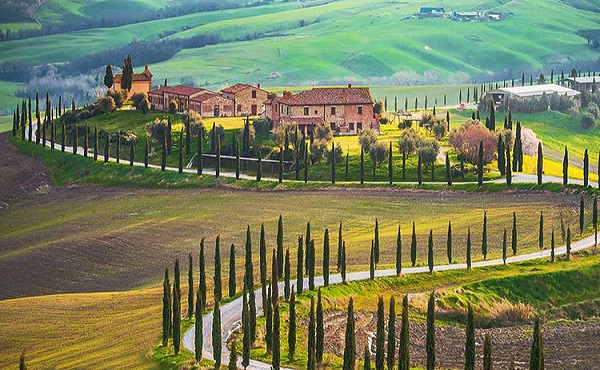 Tuscany is popular as the centre of Renaissance architecture and art in Italy. I personally fell in love after I saw the movie – Under the Tuscan Sun. The olive trees, sunflower garden and old stucco houses just made me want to go there with my partner. The open countryside is beautiful and if you can, then do rent a villa to enjoy it best. You also have the perfect excuse to drink during the day as this region produces some of the internationally renowned wines like Chianti and Morellino di Scansano. From vineyards to valleys, Tuscany has it all for a couple to enjoy. This Mediterranean beauty is one of the most romantic destinations for couples.
Uluwatu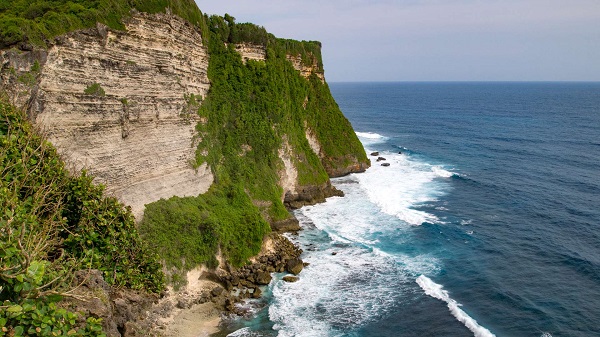 Uluwatu on the island of Bali is one of a kind location for couples. Bali is easily one of the most popular honeymoon destinations and Uluwatu is one such place that you can visit with your partner.It is quite a popular surfing destination and is a hotspot for couples who want a destination wedding in Bali. Some cliffs drop into a beach or ocean and many hotels are also built into these cliffs. Imagine waking up to the sound of waves and looking out the window to see an endless expanse of water. This is Uluwatu for you. Check out the Kecak fire dance and the Uluwatu temple. Relax on a white sand beach with a drink in hand or enjoy water sports with your partner. You can watch the sunset from Saluban Beach and enjoy a party at night. Bali is also known for spas, so book that couple's massage!
Venice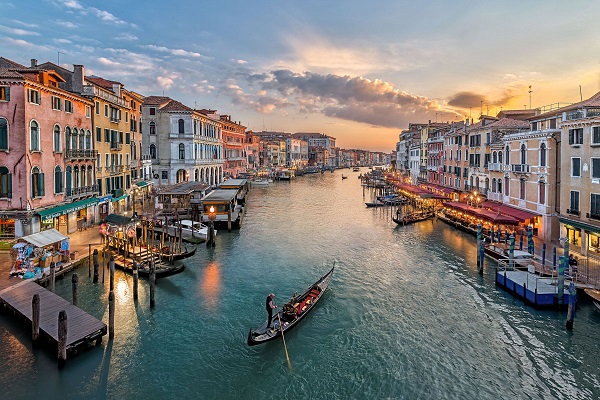 Venice is an Italian city, made up of small islands, linked by bridges and separated by canals. When you think of Venice, you would think of that gondola on a canal and a person rowing it from behind. Couples can take a romantic ride through these canals and see the city. Another centre for Renaissance, Venice is also known for its architectural beauties. Enjoy some Italian wine as you watch the sunset from St. Mark's square with your partner. The views from the Campanile bell tower are great and you can show some love to your partner as you lookout.
Santorini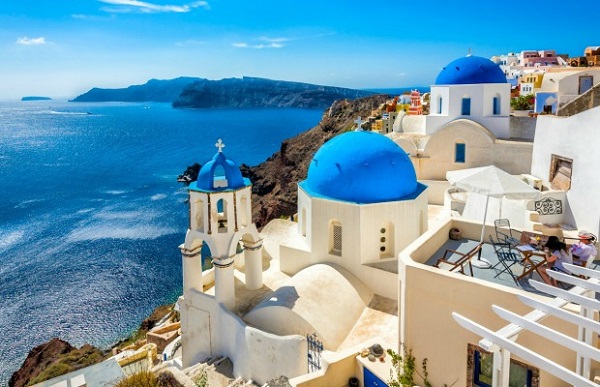 No guide for the most romantic places of the world is complete without having Greece on it. The white houses and blue rooftops perched on a cliff is pleasing to the eyes. This Greek island is located in the Aegean sea, south of the mainland. Relish the local wine as you watch the sunset from over the water. There are archaeological sites that you can visit with your partner. Walk around Pyrgos and grab some delicious local Greek food as you relax with your partner.
Bruges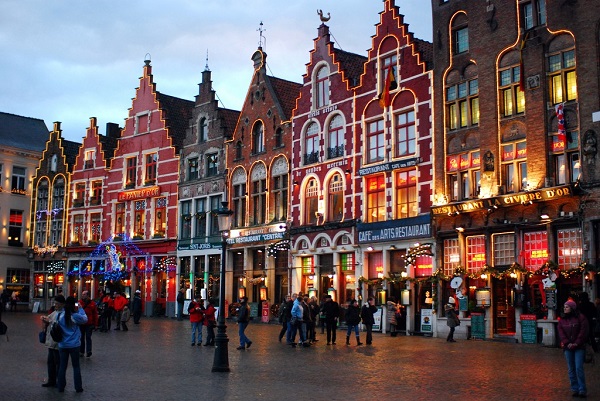 The capital of West Flanders and a region in Belgium, Bruges is an unconventional tourist spot. The city centre has been recognised as a UNESCO World Heritage Site.Stroll through the remnants of a medieval town in Bruges with your partner and soak in the old-world charm. You can take a carriage ride through the place to relive some of the experiences. If you are un Belgium, you may as well pick up some Belgian chocolates and try them. Chocolates and champagne at the end of an evening can set the right mood for the night. Check out the Lake of Love and watch the swans from the Lover's Bridge. Go for a cruise on the city's canals and you will see that there a lot of swans. End your night with a Belgian beer in hand and your partner in your arms.
Bora Bora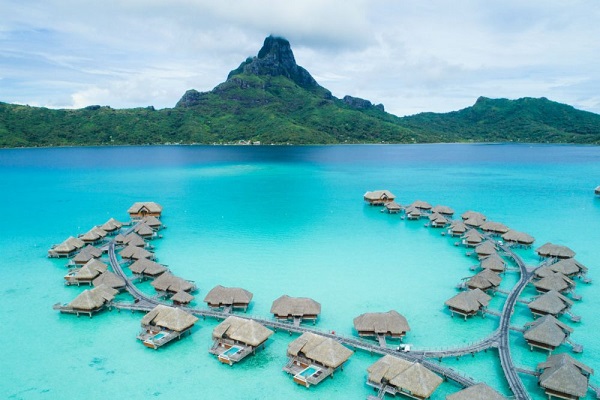 Turquoise waters, white sands and little hits floating above clear waters are what excites you about Bora Bora. Located in the Pacific ocean, this group of Polynesian islands are a perfect honeymoon destination for couples. The main island is surrounded by a barrier reef and a lagoon. It is the ultimate vacation spot for romance and there is only one thing or two that couples can do here – make love and relax!
The Isle of Skye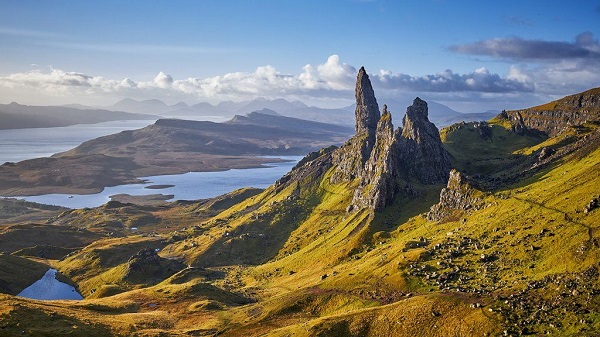 The beautiful Isle of Skye in Scotland is a jewel that is undiscovered. Full of waterfalls, lakes, hills and natural beauty, you cannot get a better spot in Scotland than this place. Enjoy whisky and snuggle with your partner as you take in the majestic views and clean mountain air. Visit and enjoy the Fairy Pools, Dunvegan Castle and Loch Coruisk. Take a boat out over the water and see the sunset with your partner.
The Maldives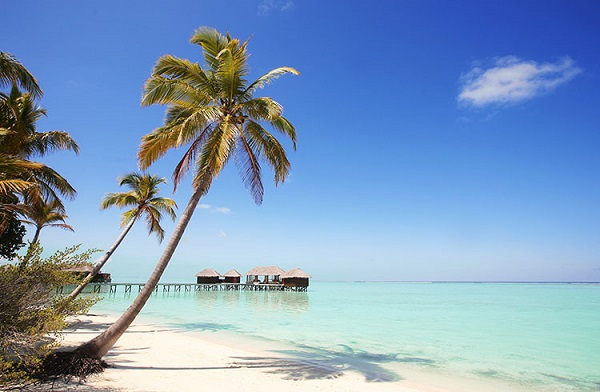 The Maldives is a small island nation in the Indian Ocean and one of the most romantic places of the world. Mainly made up of atolls, these islands are perfect for a tropical vacation on the sea. You will find water villas that are perfect for couples who are on a honeymoon or just want to enjoy privacy. You stay in small houses on water and enjoy fresh food. This is perfect for couples who want to enjoy some one on one time with each other as many are adult-only ones.
Kauai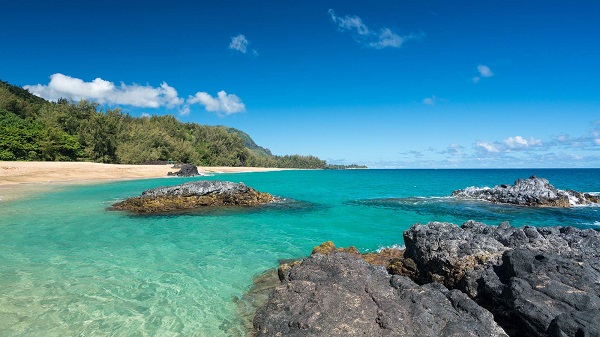 The second oldest island of Hawaii, Kauai is a lover's paradise. The coastal region is perfect for beach activities and you can enjoy with your partner. Visit beaches that are off the beaten path so you can get enough privacy for cuddling. There are trails and reefs that you can explore with your partner and see dolphins too. Enjoy a hula as you take in a traditional dinner at one of the popular hotels.
Cape Town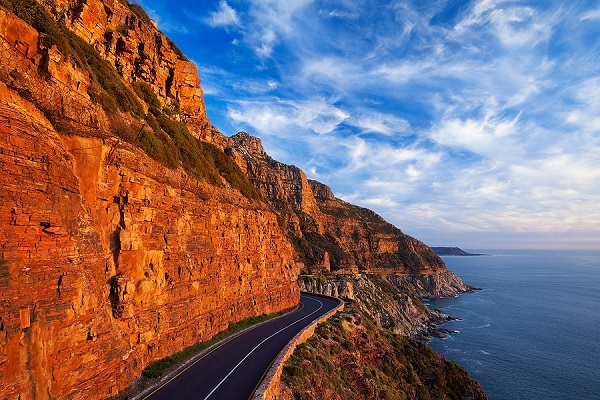 Lying in the coastal part of South Africa, Cape Town is a unique destination for couples' vacation. Take your partner on a sunset dinner cruise or go for a helicopter ride. Get dinner at the waterfront or take a ferry to Robben Island. There is a point where two oceans meet and there are gorgeous hiking trails for views. Take a scenic drive to Chapman's Peak or see the marine life like penguins walk up on the shore. Cape Town does have a lot to offer for couples looking for fun and adventure.