Not many talk about Hong Kong as a destination for gastronomic delights, but I discovered quite a few dishes on my way to that destination and while I was there. A week's trip became such a joy when I discovered dishes, restaurants and stores that offered so many variants of meals. Being a foodie, I tried snacks, sweets, curries and platters and some of which I absolutely loved. So here is a list of 8 must try food options in Hong Kong, which you must sample if you have a chance to visit.
Rice crackers with seaweed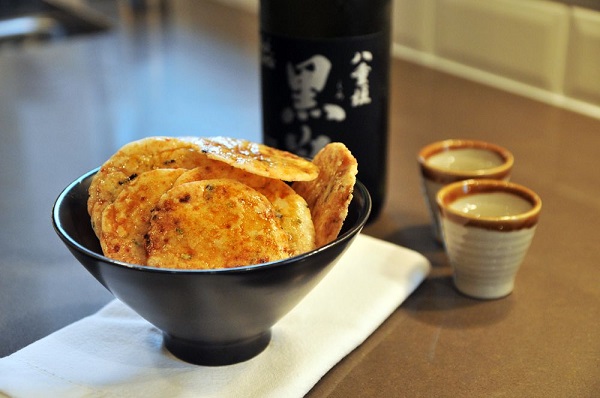 My first tryst with rice crackers took place as I stood in a cafeteria, looking out at the blue ocean. These snacks are round, crispy and made of rice. The one I was having was flavoured with seaweed and one bite reminded me of the ocean, like I was eating it. Very similar to the taste that you get when eating seafood but this is vegetarian. I personally like seaweed, so this snack appealed to me a lot!
Fish balls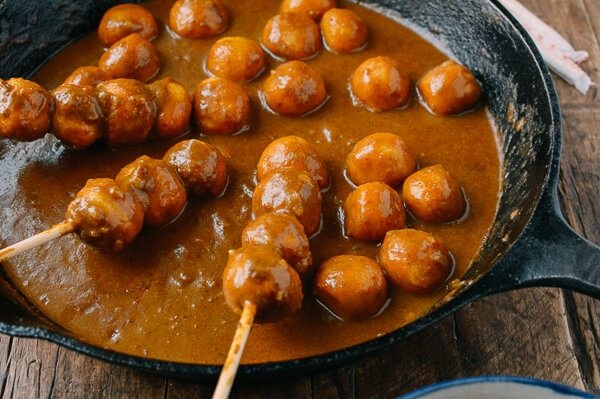 One of those iconic street foods/snacks that Hong Kong is popular for, this is an absolute must try. It is made of fish paste, shaped into balls and then boiled in a soup-like broth. Fish balls are sold by hawkers on the streets, but the challenge is the language as many don't understand English. So, I had an alternative – 7-Eleven! They have these too and the staff does know English. This is one of the best foods to try in Hong Kong.
Fried chicken with gravy and rice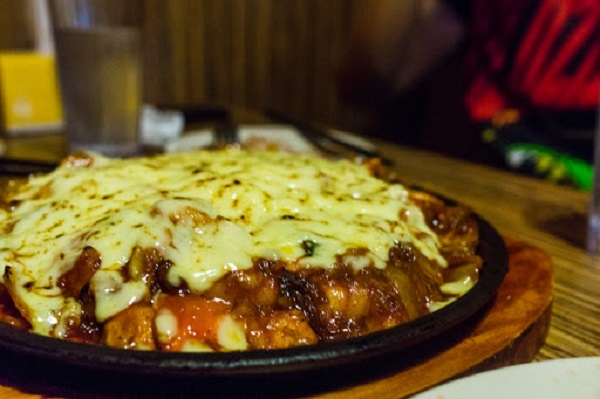 This is the first meal I had for dinner when I landed in Hong Kong. I was starving and this is the situation with me after every flight. So, I walked around the hotel I was staying in and found this restaurant on the second floor of a building. They had dishes or rather meals with a huge piece of fried chicken, your choice of sauce and rice. There were multiple combos, but this is what I found to have more value for money. I chose sweet corn sauce as I wasn't sure how spicy another one could be. The meal was delicious and so filling. I even did a "to go" for whatever was left!
Hong Kong curry with beef and rice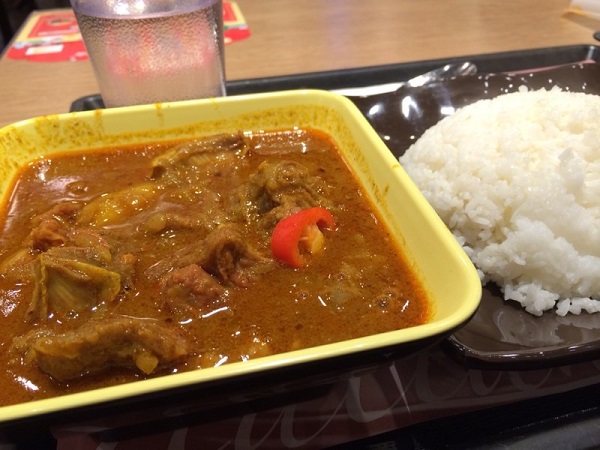 This was a dish I had on my last day in Hong Kong. The curry had chunks of beef with potatoes in a coconut milk-based curry. I did a take away so the curry had cooled. I suggest eating it steaming hot with the sticky rice they serve it with. Again, the portion was large for me and it made for a filling meal.
Non veg platter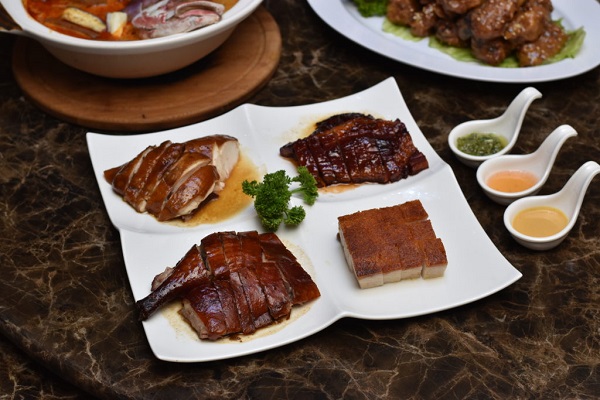 This was one of the most expensive meals that I had and it was also one of best ones. If you are looking for one meal that does it for you, this is it. This is absolutely one of the must try food options in Hong Kong. The platter had braised chicken, barbequed pork and pieces of flavoured duck meat. I wasn't sure which sauce was used for the duck, but it was absolutely delicious. It was served with soy sauce and wasabi along with a tiny bowl of rice. I am a meat lover, so this meal was enjoyed. There was some meat and rice left over so what I did was store it in the fridge. The next day I added the leftovers to a cup, boiled water in the kettle and poured it over the food. It made for a tasty soup; such was the flavour of the meat!
Chicken Hainanese rice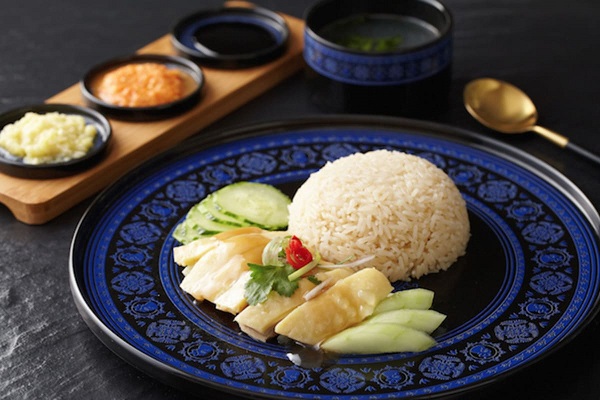 This dish surprised with its simplicity and subtle flavours. The chicken is poached in flavoured water and the same water is used to cook the rice. It is served with bok choy and a sauce like soy on the side. This meal was so good and yet so light and easy on the stomach. But if you aren't good with handling mildly flavoured food then don't go for it. Many would even call it something you eat when you feel unwell, if you are used to spices like Indians are. Some of my colleagues didn't like it, but I did love it.
Sweet Egg Rolls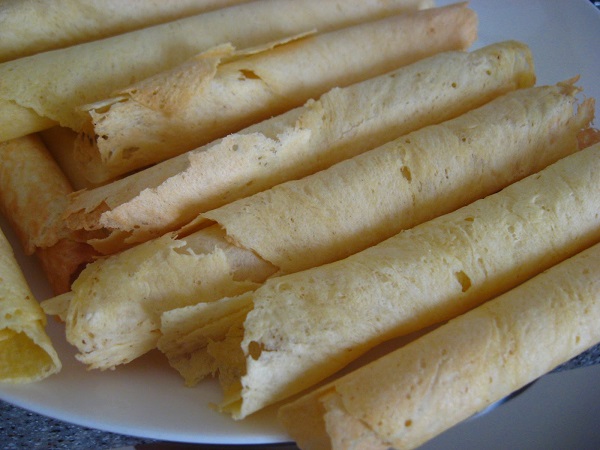 An accidental discovery, I picked these up from the airport. I didn't know how they tasted or fabulous they were until I opened the tin at home. Egg rolls are like thin sheets of waffles which are rolled into a cylindrical shape. They are like a mix between a wafer, cookie and cake. In taste, they are soo good that I could never just eat one. Thankfully they were individually packed so they didn't get soft when I opened the tin. This also goes in our famous food of Hong Kong.
Sweet shortcakes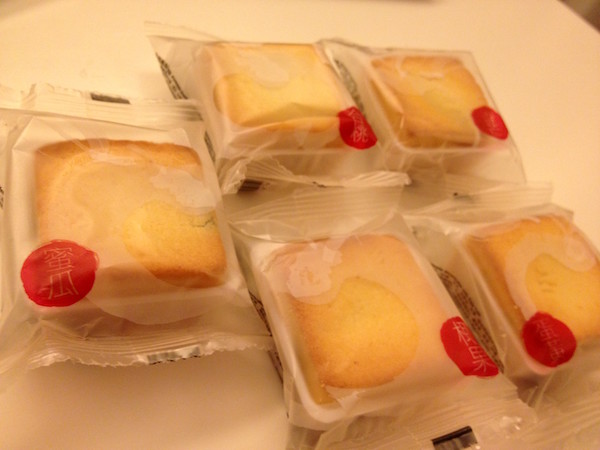 Hong Kong has many bakeries where you can find an assortment of delicious goodies such as mooncakes, custard tarts, almond cookies and what not. But what caught my attention was shortbread. These area small cakes with fruit filling in its midst and they are absolutely gorgeous. Moreover, they are packed in these cute tins which you can take away with you. If it was up to me I would totally eat multiples at one go and as such it is one of the best must try food options in Hong Kong.