Scotland in the UK is known for its mountains, bagpipes and kilts. Bustling, cities, peaceful highlands and distilleries dot the land. But the food is also something that quite surprised me with its freshness and simplicity so I created a list of the best food items to eat in Scotland. They have these unique bites and nibbles on the list which are one of a kind and you absolutely must taste them whenever you get a chance. If you are wondering what to eat while you are visiting Scotland, then here is the list from which you can pick.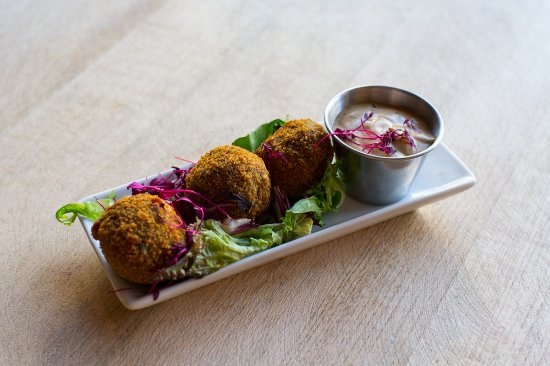 Haggis – Haggis is a very interesting food item and one of the most unique dishes in Scotland. This dish is made using every part of the animal and the flavor is enhanced with spices. Traditionally made from sheep's pluck, that is the lungs, liver and heart; the meat is mixed with stock, onion, suet, salt and oatmeal and cooked traditionally inside a sheep's stomach. The description sounds quite unappealing and honestly, when I read about it, I was totally against tasting it. But then, when I was in Scotland, I tried a wee piece of it. And my mind was instantly changed. It has a unique earthy and nutty flavour. Once you get that mind block out, you will be surprised as to how good it is. I brought it back with me as well as I felt it was one of the best food items to eat in Scotland. A few places serve haggis bonbons and they go well with beer.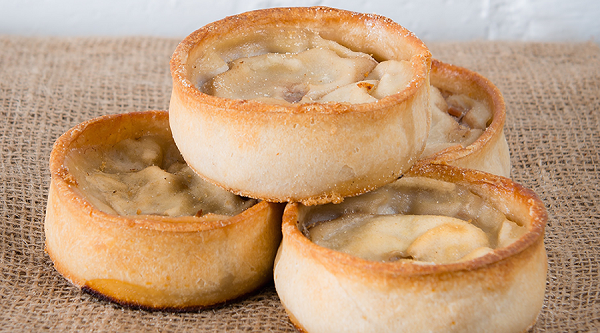 Steak Pie or Scotch Pie – A scotch pie is a small pastry that is stuffed with meat traditionally. It has a double crust and is filled with mutton or beef mince. They are not large in size like most pies all over the world. But they are usually in a single-serve size portion. The outside is perfectly baked and when you take a bite you get juicy, moist and tender meat inside. Then there is a steak pie as well, that is quite popular among people in Scotland. You will find them everywhere – hotels, restaurants, cafes, supermarkets and even meat shops. Great for a quick lunch option or to take with you on an outing, this small pie is one of the best food items to eat in Scotland.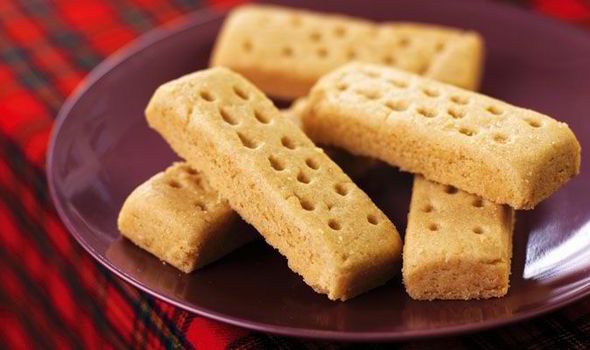 Shortbread – Another popular food item on the list is shortbread. When you enter Scotland, you will see these shortbread tins in all the local shops. Everyone seems to love them. The buttery biscuit is perfect as a snack and as a dessert. Different brands sell shortbread and they go with black tea very well. After tasting most brands, I personally like a gourmet version of it. Made by the Shortbread House of Edinburgh, this version comes with chocolate chips and other additions. Choose your favorite flavour and pick accordingly. However, these are slightly high priced and may not be the best option always. But do try at least one pack of these bits of buttery goodness.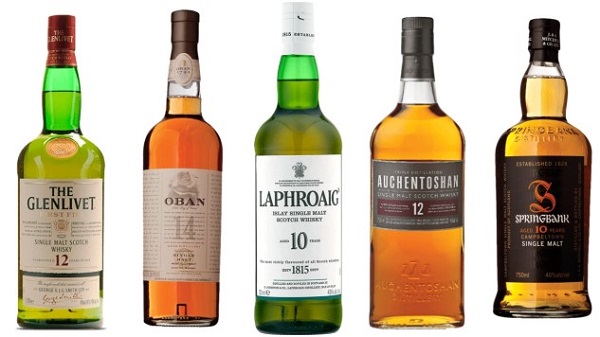 Whisky – If you are in Scotland you cannot leave without tasting the local whiskies. There are around 120 distilleries and are many more are in the process of getting their license. The place has 20 million barrels stored, making it 4 casks per person in Scotland. It is important to sample a wee dram or two while you are in Scotland. Many distilleries have opened their doors to tourists so they can see how whisky is made. And honestly, it's a fascinating process. The flavors are diverse and you can take back some with you as well. Dewar's, Arran and Maccallan are some of the best whiskies in Scotland that you must try.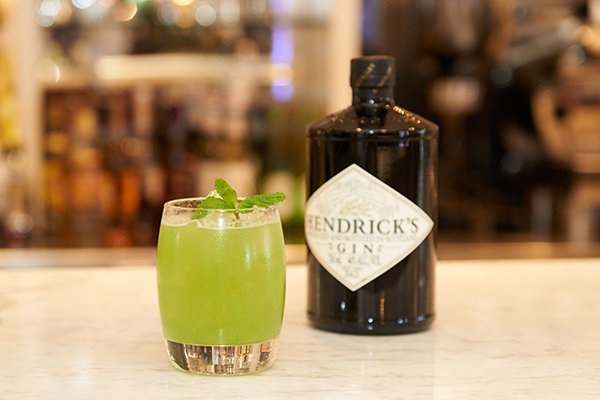 Gin – Multiple flavors of gin are produced in Scotland and you find it in all stores – supermarkets, tourist shops and department stores. There are specific gin bars that have delicious gin cocktails that you must try. Rhubarb, raspberry, ginger, elderflower and honey are some of the flavors available to choose from. I tried the rhubarb flavoured gin and it was very sweet. It doesn't hit you right away, but after a while, you can feel the alcohol kick in. So, don't drink up the whole bottle because it is sweet. Relish it slowly.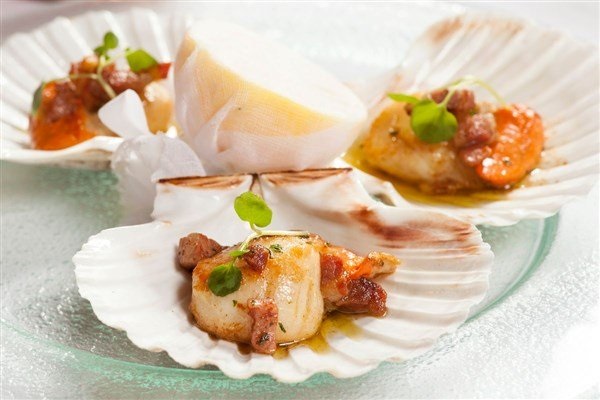 Seafood – You must try fresh seafood in Scotland if you are there. There are oysters, lobsters, fish and scallops. The coastal towns have a huge supply of freshly caught fish and hand-dived scallops. Smoked haddock and shellfish can be sampled on the seafood trail that covers the coastal areas. I personally tried scallops on pea puree in a local bar. I had never tried scallops earlier and when I did, I was surprised. It was similar yet different from when compared to crabs and lobsters. It was almost like a mix of lobster and fish but tasted like the sea. They also serve huge lobsters, boiled or grilled and slathered with butter, which you can eat on a sunny beach in a café. Seafood is one of the best food items to eat in Scotland.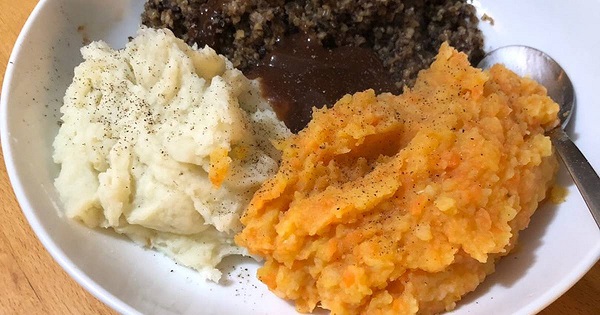 Neeps and tatties – Neeps and tatties are usually served with haggis and are together called haggis, neeps and tatties. Turnips are called neeps and potatoes are addressed as tatties. They are mashed or cut into really tiny pieces and served together. They are compared to carrots and peas that are a part of every English dinner as a side.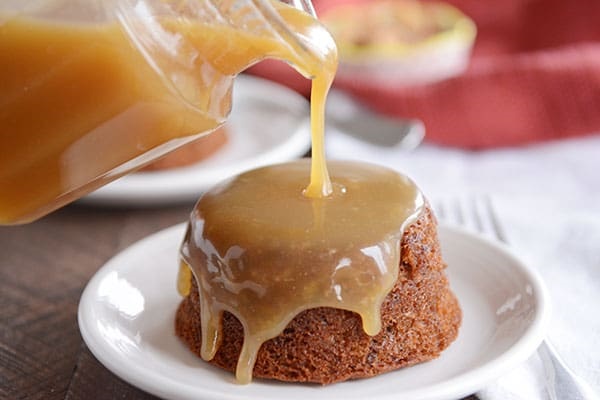 Toffee pudding – The toffee pudding or better known as the sticky toffee pudding is one of the most popular desserts in Scotland. It consists of a moist and soft sponge cake with dates and is served with toffee sauce, custard and/or ice cream. It is a rich and sweet pudding that will fill up your stomach for a good while. Hence it is best to save it for dessert at the end!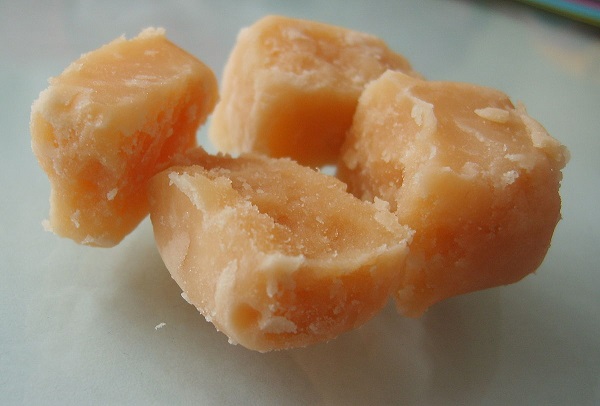 Tunnock's tea cakes and Scottish tablet – My first experience with Tunnock's tea cakes was when one of my colleagues brought it over from Scotland. It is called a tea cake, but it is quite rich. Made with a soft marshmallow on a base of biscuit, it is dipped in chocolate. So, there you have it, indulgence in one small cake. The Scottish butter tablets are made from sugar, milk and butter and is a sweet fudge like item.  It is harder than fudge but also dissolves in your mouth as soon as you take a bite.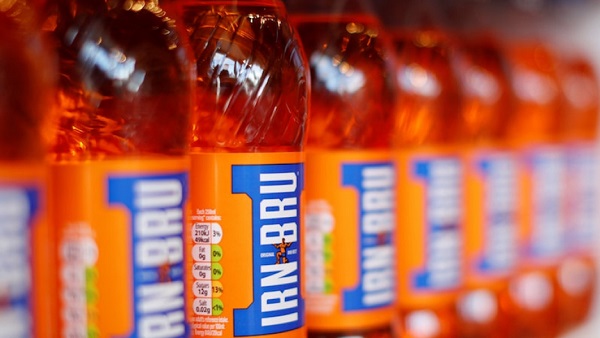 Irn bru – Irn bru is the national drink of Scotland for people who don't drink alcohol. It is so popular and in demand that it is priced lower than what a can coke will cost. Don't be surprised if you see people walking with cans or bottles of the favorite drink in their hands.