If you have ever visited India you would have realised how diverse the whole country is. When it comes to food, although the main belief is that the whole country eats the same kind of food – made with spices. It's true Indians do use spices and loads of it, but every region uses it differently to create dishes that are unique and so different from what the world has believed. In this edition we look east, to Kolkata and try to discover what the state of Bengal has to offer in terms of food. Here is my list of the best dishes to sample in Kolkata.
Sandesh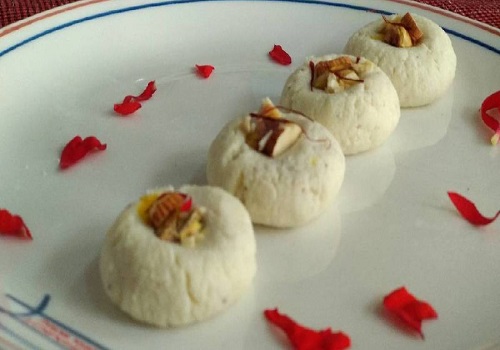 Technically, this isn't a dish but a dessert or sweet that is so very popular in Kolkata. Why I say it is popular is, if you visit any sweet shop, you will find it there. Most places create varieties of Sandesh – like mango Sandesh, nolengur Sandesh, baked Sandesh and the list goes on. Like most Bengali sweets, this one is made of milk and is a must try food in Kolkata. Sandesh just melts in your mouth and the sweetness is just right, making quite an impact.
Kochupata chingri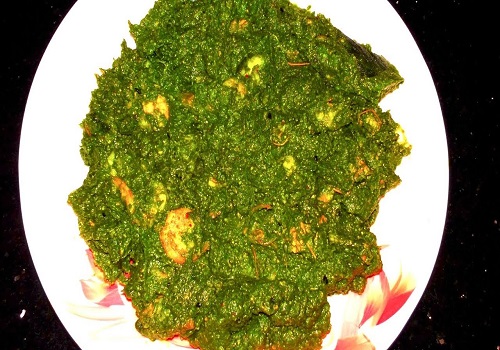 This dish is my favourite among all the ones listed here. Made from coconut and kochupata or colocasia leaves, prawns are cooked in this mix with mustard oil – lots of it. Mustard oil has its own smell and taste and in the raw form it tastes quite similar to wasabi. But that adds to the wonderful taste of the final dish with prawns. When I eat this, I take it with plain rice as I don't want to dilute the flavors. It is undoubtedly one of the best dishes to sample in Kolkata.
Luchi and cholar dal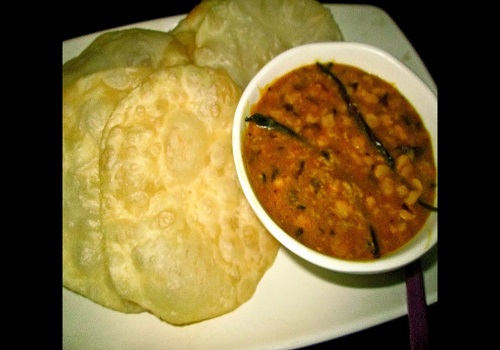 Luchi or better known as poori, made from refined flour are flat breads which are deep fried. The unique feature is it is made from refined flour and not normal wheat flour. It is often served with aloo dum in Kolkata, but I personally like it with cholar dal or split gram. Simmered with turmeric and other spices along with bits of fresh coconut make cholar dal a cool combination with luchi. If you get a chance, do eat this must try food in Kolkata.
Daab chingri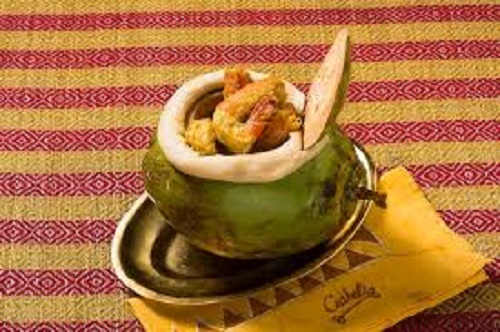 Daab chingri combines prawns with tender coconut to create a succulent dish which has won the hearts of many. Marinated prawns are put inside a tender coconut and then the whole thing is roasted. The meat absorbs all the flavors of the coconut that adds a sweetness to the dish. Daab chingri is sometimes also served inside a green tender coconut in which it has been cooked. Like many Bengali dishes, eat this with plain rice for the best experience.
Mutton kosha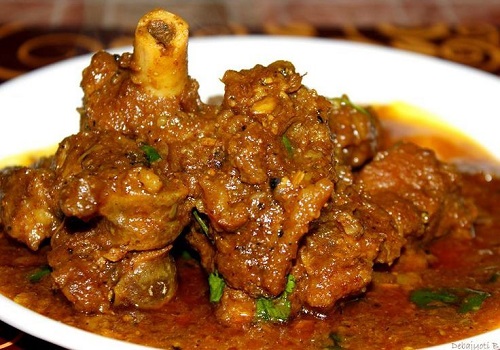 Mutton kosha is best eaten with luchis as it is quite spicy. Most Bengali food is mild, but this one has a good amount of spice. Ginger garlic paste, dry spices and onions are added to mutton or lamb. It is dry roasted and then cooked in liquid. The final dish is dry and spicy. The best must try food in Kolkata, you must taste it at least once.
Bhetki paturi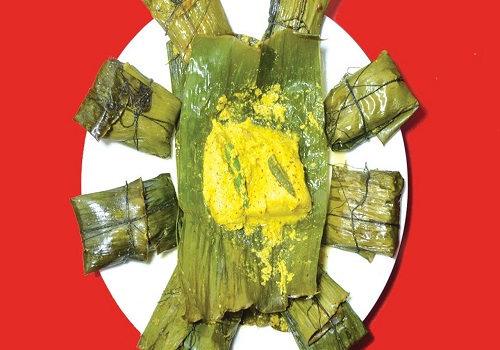 Paturi is actually a cooking method in which meat is marinated and wrapped in banana leaves. This is then steamed till the meat is done and the flavors of the banana leaf are absorbed. The marinade usually consists of a healthy dose of mustard seeds that are ground to form a paste. So be prepared for that.
Aloo phoolkopi rasa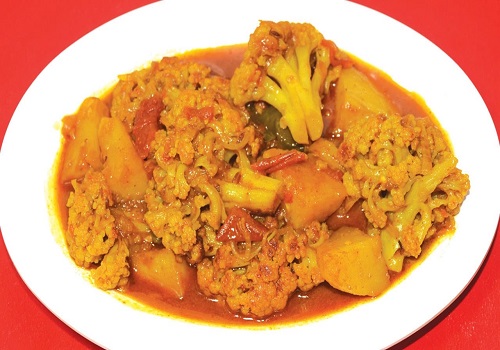 A very simple and basic dish, this is a mix of cauliflower and potatoes. The vegetables are cooked in a thin gravy which, simply put, is delicious. You can eat it with plain chapatis or rice. The "rasa" means a thin gravy in which the veggies are cooked. Often fish curries that are made with mustard and have a thin gravy also have cauliflower and potatoes added to it.
Biryani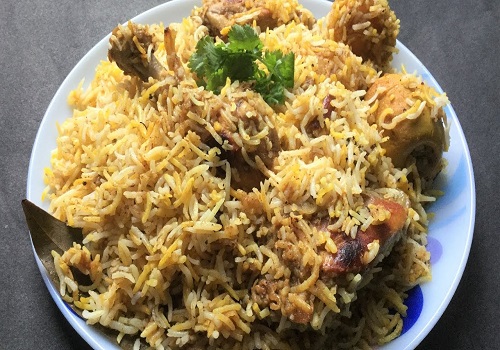 The Kolkata biryani is quite different from its counterparts as it has meat and potatoes in it. In other biryani variants you will not find potatoes, but this one does have it. The dish is subtly flavoured and doesn't have too many spices in it. There are varying stories as to how this dish with potatoes came to be and some say that the Nawab of Lucknow had large armies to feed but not enough meat when they moved to Bengal. So, he asked the cook to add potatoes to the dish so each soldier could get one piece of meat and one piece of potato. Whatever the story, Kolkata biryani is one of the best dishes to sample in Kolkata.
Roll, cutlet and snacks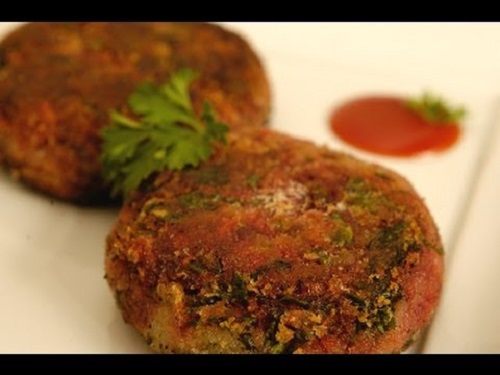 Kolkata's best kept secrets are its snacks. Try the chicken roll or egg rolls that can be found everywhere. The chops and cutlets made from prawns, fish and banana flower ormochhar. Street food is quite popular and so very delicious. The famous jhalmuri is a must try food item in Kolkata. Made with puffed rice, boiled potatoes, onions and a drop of raw mustard oil, this light snack is enjoyed by many.
Kolkata has a lot to offer in terms of food and unique experiences. It does represent Bengal in its essence. Tea served in mud cups or a simple delicious meal, Bengal does win your heart with its delicious food.