Canada is a wonderful country, and one of the best picks for a romantic getaway and Quebec is the gem. This Canadian province has many beautiful places with a chateau, a storybook setting, a waterfall, cute shops, French flair, amazing cuisine, and modern luxury along with old European charm. We have picked a few honeymoon Destinations in Quebec for you to spend time on your honeymoon here.
Charlevoix Region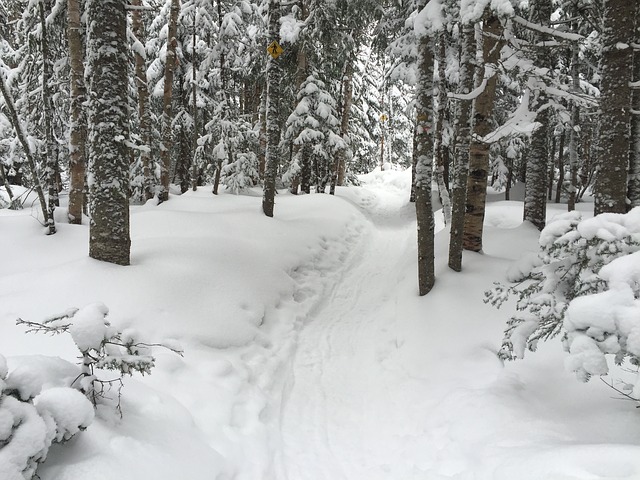 Charlevoix Region is situated on the banks of the St. Lawrence River just half an hour drive to the northeast of Quebec City. Its awe-inspiring mountain scenery is because of the impact of the collision of a 15-billion-ton meteor with earth some 350 million years ago. It resulted in a crater of 56 km in diameter. Hence, Charlevoix is one of the largest inhabited craters in the whole world. You can stay in La Pinsonnière that offers all the conveniences of a luxury hotel to enjoy your honeymoon stay.
Old Montreal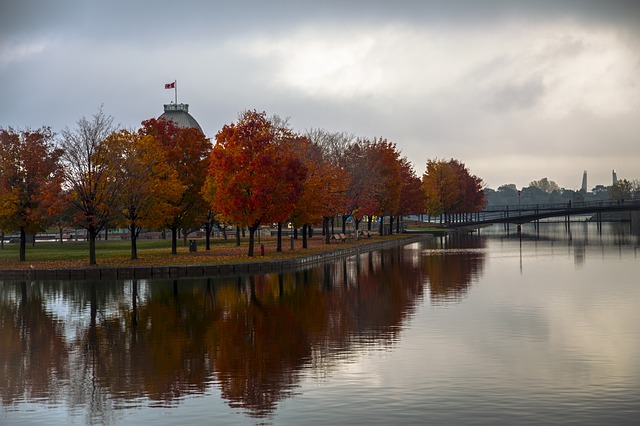 Old Montreal is built on the foundations that were laid in the 17th century. This is what gives this place distinct features to its streets, historic buildings, gourmet restaurants, and boutique shops. In Old Montreal, you can stay at Hotel Le St-James where love is always in the air. It is a historical property that offers personalized services. There is a little history everywhere in Old Montreal and that makes it one of the most amazing honeymoon Destinations in Quebec.
Quebec City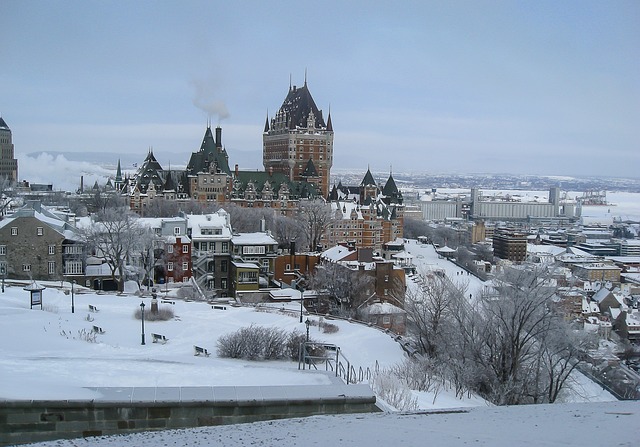 Quebec City is known for its romantic cafes, lovely buildings with a lot of history, and luxurious hotels. If you want to travel back in time, explore Old Quebec city on foot. Enjoy the breathtaking view of the river, ports, and surrounding hills. For your honeymoon stay, you can enjoy the luxuries of the award-winning Auberge Saint-Antoine which is housed in a 19th-century gorgeous riverside warehouse.
Outaouais Region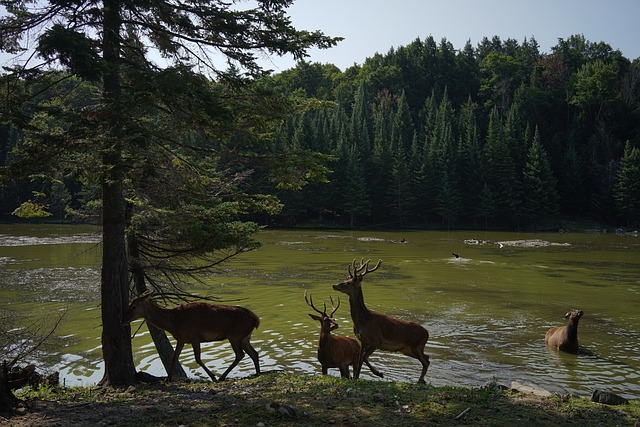 On the western edge of the province, you will find this stunning area surrounded by the City of Ottawa and the Laurentians. Gatineau Park is located here that houses more than 30,000 acres of hills, lakes, forests, and streams. You can spend your days exploring the most amazing natural caves on the Canadian Shield. Also, you can enjoy paddling the area's waterways and tapping maple syrup. The Wakefield Inn is the best place to stay. It is a historical property straddling the most picturesque waterfall of Gatineau Park. Also, it is the only inn in the park.
The Eastern Townships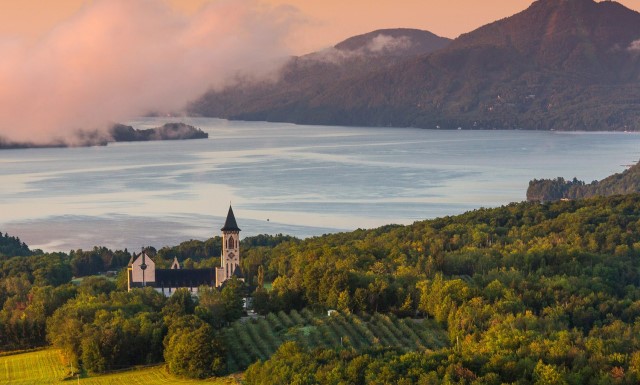 Located on the south of Montreal, Eastern Townships is full of villages that are postcard-perfect. You can also enjoy pristine lakes, sprawling plots of farmland, and mountain vistas. You can spend your days enjoying biking, swimming in summers, and skiing, or ice-fishing in winters. Manoir Hovey on the shores of Lake Massawippi is the best luxurious place for your perfect romantic getaway. You can borrow kayaks or bikes from the hotel to explore the area.
Mont Tremblant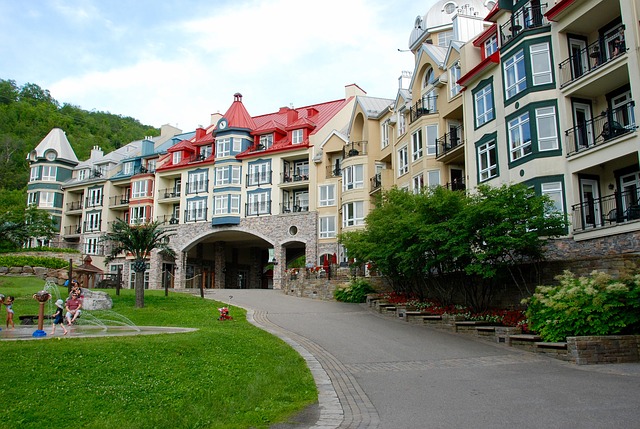 Tremblant's summit sits at 875 meters, making it the highest peak. From here, you can get a breathtaking view of the Laurentians. It has 305 hectares of the ski area and 102 ski trails on 4 distinct slopes. So, if you are fond of skiing or snowboarding, or even if you are a beginner, you will enjoy it a lot. It is one of the most beautiful and enjoyable honeymoon Destinations in Quebec. You can stay at the Fairmont Tremblant resort that is situated at the foot of Mont Tremblant. The resort is surrounded by gourmet restaurants, night clubs, and exclusive shopping places. Here you can also enjoy golfing, skiing, and river rafting.
Grenville-sur-la-Rouge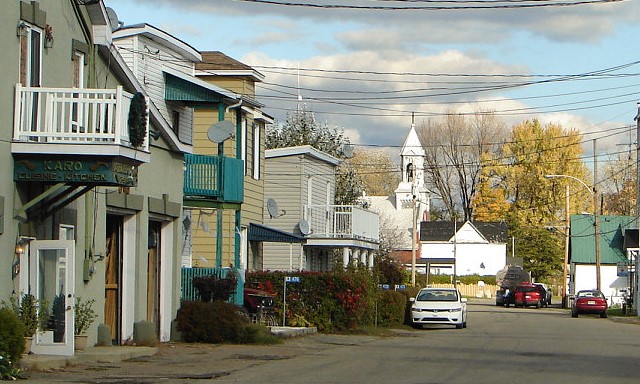 Grenville-sur-la-Rouge is a Francophone community that is situated between Montreal and Ottawa, along the southern border of Quebec. This is a place with a lot of natural sceneries that will take your breath away. Here, you can enjoy rafting, spa, carling, biking, boating, and many other adventure sports. You can enjoy your stay at Hotel du Lac Carling that provinces you with a perfect touch of luxury. It also offers mouthwatering cuisines with the most comfortable stay in Quebec. You can also relax with spa and golf, making your honeymoon all the more special.
Quebec is full of honeymoon destinations that will make your vacation all the more romantic. You can stay in luxurious hotels and enjoy delicious food. If you are sports loves, many spots offer adventurous sports. You can also relax in the lap of nature, enjoying its beautiful scenery. The honeymoon spot must be special and breathtaking and Quebec is full of them. So, pick your spot according to your liking and that of your partner. Quebec is an amazing province with so much to offer and there is so much to see. So, don't miss the chance of having fun in Quebec.