Do you believe in the supernatural or ghosts who still roam the earth while their bodies have withered away? Many believe in the supernatural and haunting are a part of that. Here are the 10 Most Haunted places in the world and if you are interested you can plan on visiting them.
1)  Château de Brissac, France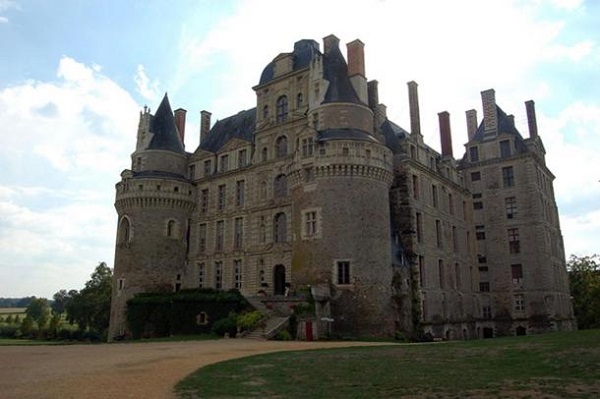 The Count of Anju built this in the 10th century and it was rebuilt by Pierre de Brézé when he got control of it. It is said that Pierre's son Jacques married the daughter of one Agnes Sorel and Charles VII – Charlotte. She was murdered by Jacques, her husband, who caught her and his friend having an affair in the 15th century. She can be seen in the chapel's tower room, wearing her green dress,with holes in place of eyes and a nose. Some have heard her moaning around the castle. The hotel has rooms decorated with period furniture and those who want to see something supernatural are welcome to spend their holidays here.
2)  Poveglia Island, Italy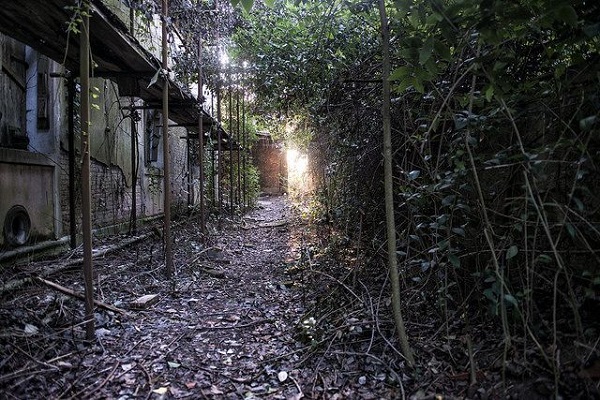 Poveglia is an island lying between Lido and Venice in northern Italy. The island is divided by a canal and it wasa quarantining place for around 100 years from 1776 onwards for those suffering from plague or other diseases. It then became a mental hospital, which closed in 1968. It is one of the places you cannot go, as it is prohibited. The island has plague pits where many patients were buried. Some were even burned, barely alive from disease. Then it became a mental hospital and there are stories of experiments being conducted on inmates. It is said that the soil here is around 50% human ash, remains of those who were burned dead or alive or experimented upon.
3)  Bhangarh Fort, India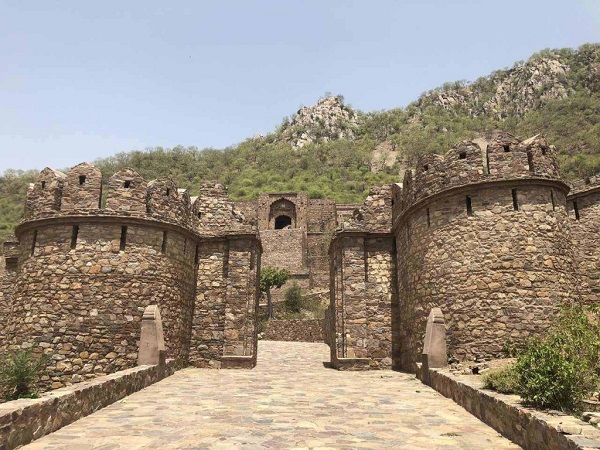 Bhangarh is the ruins of a fort that was built in the 17th century and is ranked as one of the most haunted places in India. It was made for Madho Singh. Legend has it that a tantric fell in love with a beautiful princess, but as he didn't have a chance with her, he cast a spell on the perfume she wore, when he saw her maid buy that from the village. The princess got to know of this and threw the bottle which became a boulder and hit the tantric, crushing him. But before dying he cast a spell, cursing her family and the village to death. No roof near the entire complex is up and it collapses if anyone tries to build one. This is also one of the places you cannot go to after sunset.
4)  La Recoleta Cemetery, Argentina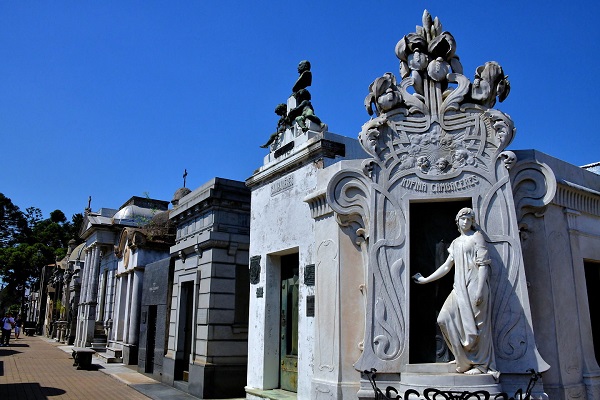 TheCementerio de la Recoleta is known as one of the prettiest cemeteries but also features on our top 10 most Haunted places in the world. There are reportedly many ghosts in Recoleta and one ofthemost famous is David Alleno. He worked as a gravedigger for three decades and killed himself at work soon after his own tomb was built. You can still hear his keys jangling.
5)   Leap Castle, Ireland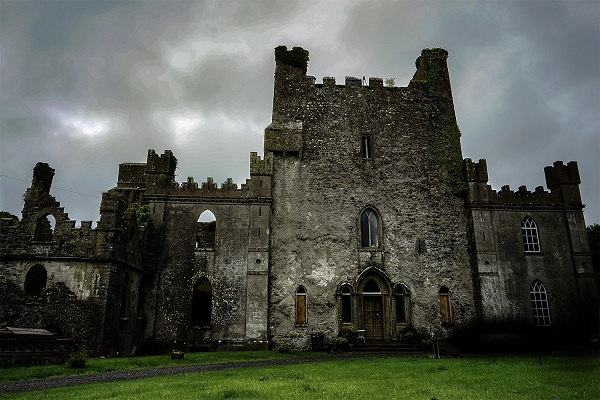 The Leap Castle has a bloody history and many violent deaths have taken place here. The castle has a dungeon which held bodies of more than 100 people and this wasn't discovered until the 1920s. It also has a history of carnage due to warring clans. There also goes a tale wherein one brother slew the other during mass in what is now knows as the Bloody Chapel. It is said that the slain brother who was a priest can still be seen wandering in the stairway. The other famous ghost is a red lady who is seen with a dagger in her hand.
6)   Castle of Good Hope, South Africa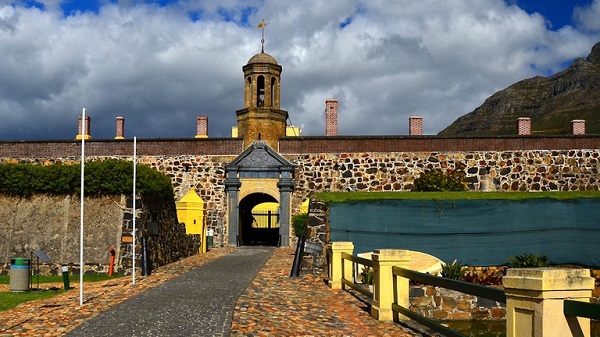 The oldest building in South Africa has two ghosts. One is of a gentleman who jumped off the walls and the second in the Lady in Grey. It was said she ran through the corridors crying but hasn't been seen since a woman's body was found at the time of excavations. There are stories of the bell ringing on its own and a black dog pouncing on visitors and then disappearing.
7)   Xunantunich, Belize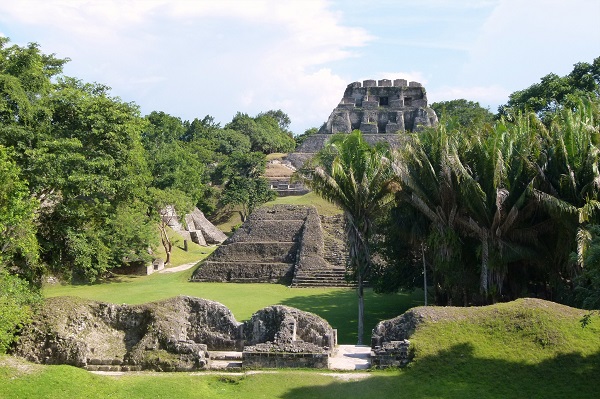 This ancient Mayan ruin is a hotbed of supernatural activity. It is said to be haunted by a female with glowing eyes. It is believed that she was a human sacrifice whose death ritual was performed on the top of the El Castillo pyramid.
8)   Langham Hotel, England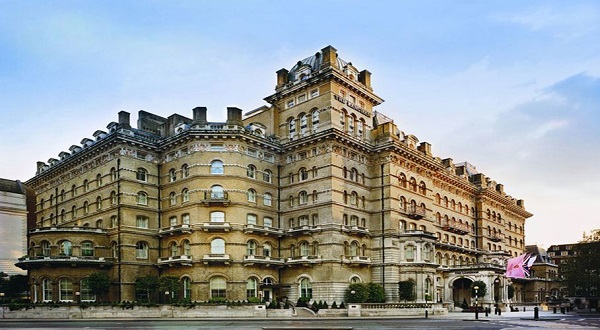 This iconic hotel is rumoured to have at least 5 ghosts. Room 333 is the most haunted. It is believed that Napoleon III killed himself here and you can take a chance to see his ghost if you book a room here.
9)   Eastern State Penitentiary, United States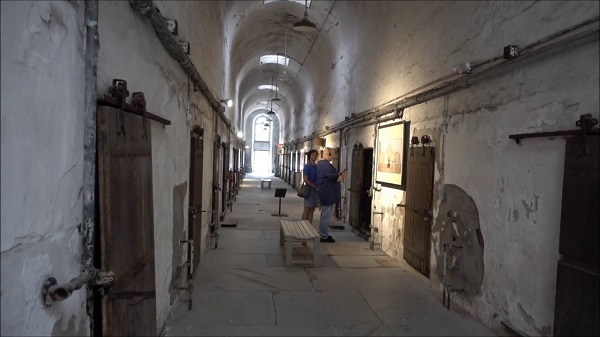 This prison was the first one to implement solitary confinement. The prisoners had hoods placed on heads in case they were moved anywhere. They experienced emotional anguish, just like emotional torture. Visitors claimed to see ghostly apparitions moving and whispers being heard. It is one of the most scary places in the world.
10)   Jazirat Al Hamra, United Arab Emirates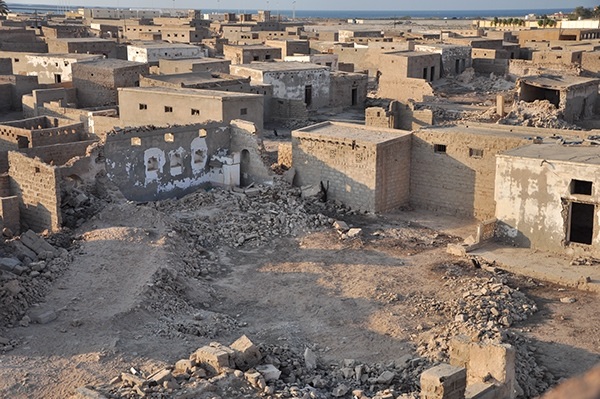 An abandoned Pearl Fishing village, this place is said to be inhabited by djinns. Some say that the residents were driven away by ghosts. Visitors spot apparitions and hear weird noises. It is said that djins appear here in the form of animals. It is also in our list of 10 most Haunted places in the world.